As with all other used products, printing glass logos on glass products is the area where businesses have to show their institutionalism.
What is Glass Logo Printing?
This includes logo work on glass materials, mostly tea cups, soft drink cups and ashtrays. There can be a wide range of digital print colors as well as a few colors or even a single color logo work.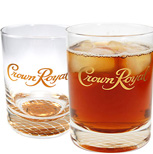 How Long Does Logo Printing Last on Glass?
It varies depending on the material used in the basis and the duration of washing. Under normal conditions of use, the life of the glass product is usually parallel, but if it is used without breaking, a glass glass that is constantly washed retains its logo for 2-3 years. However, if the frequency of use is low and it is a small café and local, this period will be quite long. In other words, logo printing on glass is quite durable and stays on your products for a long time.
Which Glass Products Are Printed?
As Cafemarkt, we print logos on all glass products. Generally, our customers prefer mugs made to glass cups.
How many logos are printed on glass for at least how many pieces?
We'll help you if you contact us. Some products have parcel customs, we need to stick to them.
How Much Is Glass Logo Printing?
It's essentially quite low for your corporate image. In glass logo printing, the price changes according to the number of other manufacturers, as well as according to the color of the print that your logo contains or you choose. But it's not as expensive a service as you might think.
Logo Printing Samples on Glass